QUESTION
We have a large 10 MW 6600 volt synchronous generator that was rewound in 2016. Lube oil was leaking inside the generator from DE bearing which caused a dirty winding. We performed a megger test (5 KVdc - 1 min ) and all readings were good and more than 2G ohm.
What is the effect of operating the generator in this case?
How can we clean without dismantling the generator? (We do not have the ability to pull up the rotor shaft from the stator.)
Which solvent we can use ?
Below is a photo: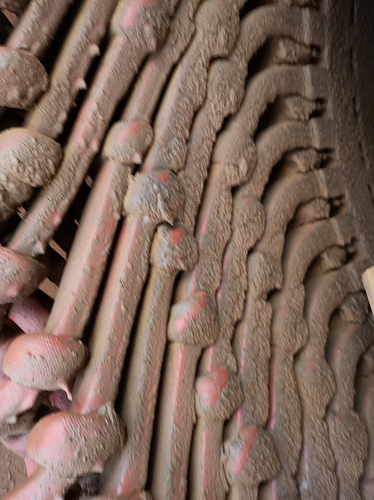 REPLIES
iceworm
2016 NFPA 70B Recommended Practice for Electrical Equipment Maintenance (2019 is published, I have not seen it yet - I suspect little difference in this area)
Chapter 25, Rotating Equipment recommends using a cleaning solvent.
Alstrom generator maintenance manual recommends using "white spirit" (Yep, turpentine - paint thinner). And don't let the solvent soak into the windings.
Most of the techs I work with like CRC Electro-Clean. After a wipe down (as recommended by Edison and Bill, they will get a case of the CRC, spray, wipe, meg after dried.
Considering the capital investment was $10M - $20M, I highly recommend getting out the mfg maintenance manual and following their recommended procedure - really, that first.
All the maintenance specs say oil contamination degrades the insulation. It needs to be cleaned up.
Personal opinion:
As said, wipe up all you can.
Spray solvent and wipe the rest.
Thoroughly dry and meg before putting into service
SOURCE
https://www.eng-tips.com/viewthread.cfm?qid=451515
Above is a snippet.