My house is 10 years old. No problems with this circuit, or any others, until a couple weeks back. Before getting a Sam Adams out of the garage fridge, I turned the fluorescent lights on. I heard breaker # 12 trip; no lights in garage.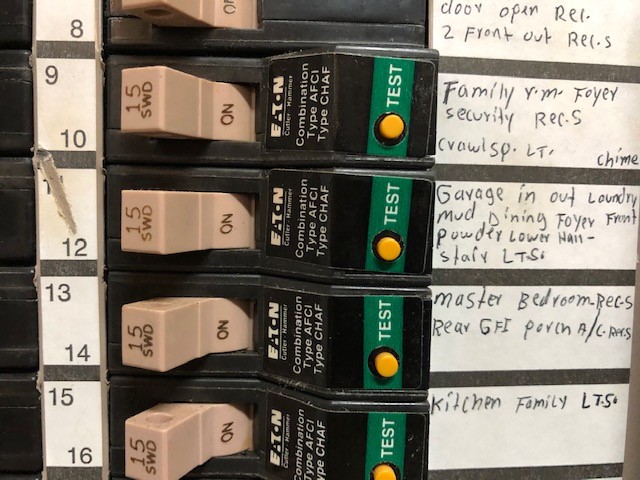 There are four light fixtures in the garage. Each has two, 4' long , 6500k, 32 watt T8 bulbs. The other electrical loads on circuit #12 were off, as they normally are. I do not remember if the refridgerator was running or not. I do not suspect any water leakage into a circuit; it had been dry many days before.
I reset the breaker and everything works normally for a couple weeks.
Last night, same thing happened, and I still didn't hear if the garage refrigerator was running or not. No rain in many days, so no water leakage issues suspected.
I hate intermittent problems!
I plan on turning off the breaker and checking the light switch and it's connections in just a few minutes after I eat lunch. I'll also replace any tubes that are not working or are partially dim.
My next suspect is probably the breaker, but maybe I should look in all the devices/junction boxes on the circuit first. Any advice?