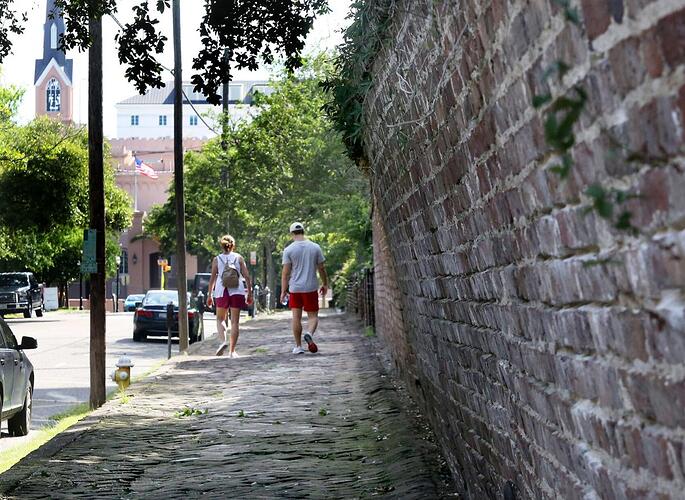 From a July 2021, edition of the Charleston Post & Courier newspaper:
"No one wants to claim responsibility because of the inevitably high cost and the complications that accompany restoration of a historic structure in close proximity to gravesites.
The Rev. Cress Darwin, pastor of Second Presbyterian Church, said no engineering analysis of the wall has been done. Its current condition is the result of around 150 years of neglect — along with a significantly elevated cemetery that puts pressure on the interior part of the wall."
Containment Wall at Second Presbyterian Church Still Bulging
There was an update on this story over the weekend… the legal problem of who pays may be nearing a conclusion.
I've seen this wall; it is really ominous. Will make an interesting project when the time comes.