QUESTION
I have typically seen compaction testing required every 2,500 sq. ft for structural fill. Is there any published guidelines for specifying testing frequency?
REPLIES
Okiryu
This is from Day's Foundation Engineering Handbook but is based on NAVFAC DM-7.2. It is based on volume rather than area. In order to get the frequency per area, I consider the lift thickness.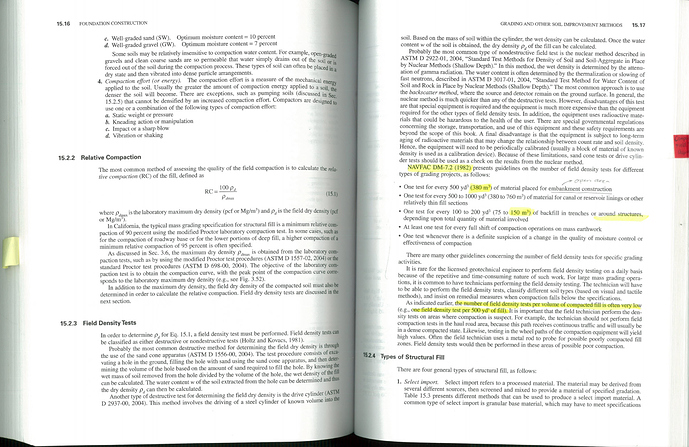 SOURCE
https://www.eng-tips.com/viewthread.cfm?qid=434322
Above is a snippet.