QUESTION
Below is an assembly file of Machine vice. I tried to exclude washer, and two nuts from sectioning by adding attributes in part files, but i couldn't get it. Can somebody see where am failing?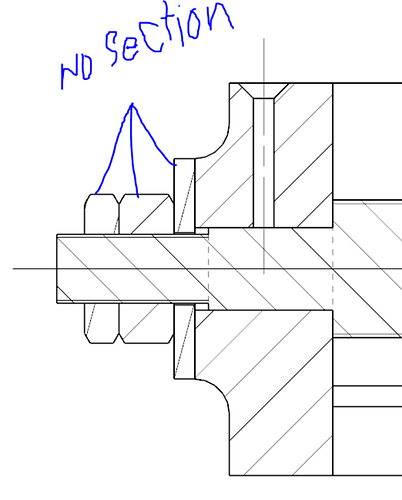 REPLIES
niedzviedz
You have to create new attribute in part, not in assembly called:
SECTION-COMPONENT
and in value put
NO
There is also option i drawing - "Section in View". In this case You must work in assembly drawing. First You select section view in which You want to make parts non sectioned, then You choose which parts. It's safer to choose parts from assembly navigator. And finally in "Action" choose "Make non sectioned".
SOURCE
https://www.eng-tips.com/viewthread.cfm?qid=448597
Above is a snippet.