The wife and I closed on a condo in Bradenton, FL in October, 2021. Soon as we took possession, we installed a new HVAC system. The old one was shot!
The condo is on the second floor, and the outside unit is on the roof, which is on top of the fourth floor condos. Here's what I have: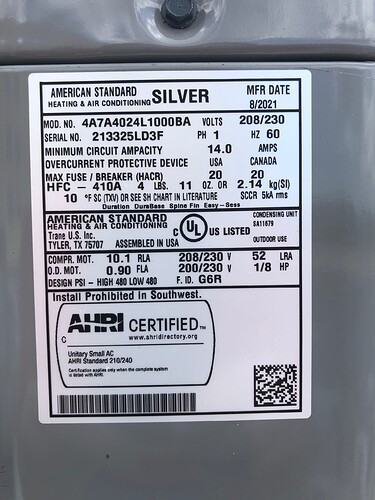 And the inside unit: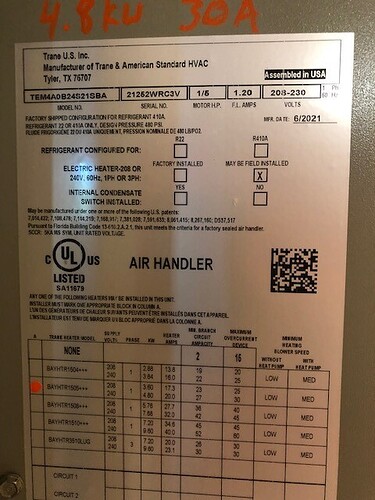 It's a SEER 14.
The HVAC company just did a 6 months "free" service. Everything was great, no recommendations, but the tech said the "office" may call and recommend we install a hard-start kit. I think he said it was about $350. He mentioned it would help the compressor life, especially pulling refrigerant up 3 stories in the heat of the summer when it's under high pressure.
What's the pros/cons of a hard-start kit? I see you can buy them on Amazon for about $30. Will it extend compressor life? By how much on average? Is the hard-start kit easy enough to install that I could do it?
We're going back to NC this weekend and probably won't go back to the condo until fall or winter, so we got plenty of time to figure this out.