QUESTION
I am trying to gather information about the maximum unit skin friction for piles:
Prakash and Sharma (1990)suggested fs<=1 tsf. I also read somewhere that fs should stop increasing from 10D~20D depth.

Bowles (1996) only says that fs should be considered but didn't say how.

Coduto (2001) didn't mention limiting fs at all.
Any more reference on this topic?
REPLIES
BigH
See:
http://www.fellenius.net/papers/171%20Critical%20D…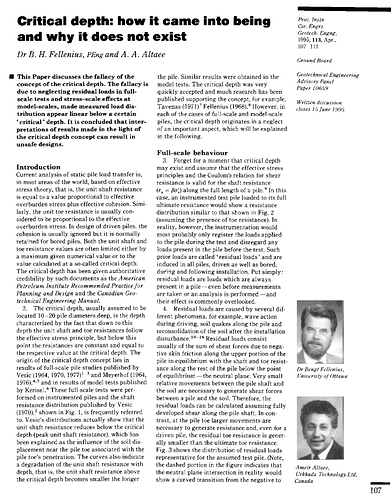 SOURCE
https://www.eng-tips.com/viewthread.cfm?qid=398681
Above is a snippet.