Current mailbox post is coated steel, and, between the earth/air interface and the neighborhood dogs, severe corrosion is underway: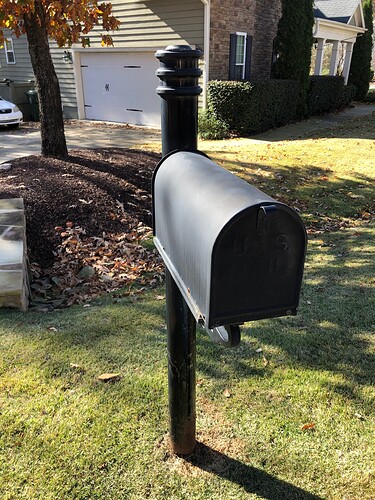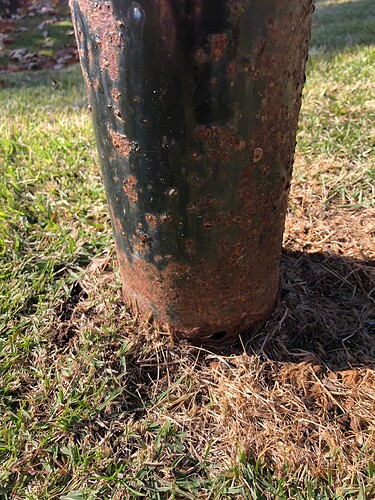 Yes, there is one 1/2" diameter hole all the way through the steel post at the earth/air interface.
Is there any technique that will save this mailbox post? Or, should I start fresh with a powder-coated cast aluminum mailbox post? Or, ???