Catch the link:
https://ericmargolis.com/2020/03/our-war-president-goes-to-battle/
and this is my response to the topic:
The US has just moved into #3 spot, behind Italy and China… on their way to #1. They have always prided themselves as being #1. They may, yet, achieve it.
.
With their inept planning, they are also capable of achieving the mortality rate of Italy, too. They are unable to help themselves let alone others in the time of world problem. China has solved their problem somewhat and are reaching out to help the rest of the world. Catch the link:
.
https://theintercept.com/2020/03/18/coronavirus-china-world-power/
.
The Chinese after a little 'error' on their part, gave the rest of the world a 'heads-up' and nearly a month's delay to act on the illness and become better prepared. This was squandered by Western governments.
.
It amazes me that Dotard Trump is still revered by so many of his countrymen. Their education system has also failed
.
Dik
Spain jumped into #3 spot, again, but the US will quickly catch up…
Dik
There is a long list of issues that may be improved with an old woolen sock.
International affairs.
International intelligence cooperation.
Trade wars.
Covid 19 response.
The list goes on.
Roll the old sock up tight and stuff it in Donald's mouth.
His lack of action and direction is a crime and will lead to many unnecessary deaths.
Dik
from the BBC:
The coronavirus outbreak in New York will get worse, with damage accelerated by shortages of key medical supplies, the city's mayor has said.
"We're about 10 days away from seeing widespread shortages," Bill de Blasio said on Sunday. "If we don't get more ventilators people will die."
New York state has become the epicentre of the outbreak in the US and accounts for almost half of the country's cases.
There are now 31,057 confirmed cases nationwide, with 390 deaths.
On Sunday, the state's Governor Andrew Cuomo said 15,168 people had tested positive for the virus., an increase of more than 4,000 from the previous day.
"All Americans deserve the blunt truth," Mr de Blasio told NBC News. "It's only getting worse, and in fact April and May are going to be a lot worse."
Dik
I am incredibly grateful for strong local leadership who values human life over money. We just got put into "lockdown-lite" in our county. Other counties around us may go into full shelter-in-place.
begin rant
A bunch of my students don't get why this is a big deal. I just hope their parents, grandparents, and immuno-compromised classmates will be ok. Yes, instruction has gone online, but we're still getting emails of "can we meet…" or "my group met…" and I'm like so how stupid and/or self-centered are you?
rant over
You need a lot of testing and a 'real lockdown' Voluntary, doesn't work in the US (or in Australia it would seem). Still crowds in LA and people on Florida's beaches… no civic responsibility. Winnipeg is mostly desolate… you could fire a cannon off and not hit anyone.
With on line learning, my grand daughter is thrilled… she's happy that kids are being home schooled, like she is. My son never attended school except for a couple of days… completely home schooled.
American society has failed along with their education system.
The US is approx 9000 cases short of Italy… they should catch up in less than a week.
Dik
I live in Georgia - I found out this morning that my state has only tested 6,000 people for COVID-19, confirming about 1,250 of those tested so far. The vast majority of those exhibiting symptoms are turned away and told to self-quarantine - only those deemed the highest risk or already having difficulty breathing are even tested.
Assuming this trend is representative of other areas, I suspect the "infected" rate is actually significantly higher than is being reported.
With your health care system, the US has the potential for fatalities similar to Italy… and your Donald wants business up and running for Easter… The US government has failed, your healthcare has failed and to allow this to happen, your education system has failed.
Dik
Well, nothing has really failed yet, right? "Failed" is final, kaput, over, the end. We're still in it to win it!

Engineering definition may be a little different.
Dik
[quote="dik, post:12, topic:1620"]
your education system has failed
[/quote] - at last something we agree on!

[quote="dik, post:12, topic:1620"]
your healthcare has failed
[/quote] - and wait until Bolshevik Bernie gives us free Medicad for all (or is it Medicare? does it really matter?)

[quote="dik, post:12, topic:1620"]
Donald wants business up and running for Easter
[/quote] A lot of us do. At least he has a positive attitude

If you didn't hear the news today, Trump is keeping the social distancing rules in effect through April. Another month in the monastery and I can't get my wife and MIL to take a vow of silence.

[quote="dik, post:6, topic:1620"]
All Americans deserve the blunt truth," Mr de Blasio told NBC News. "It's only getting worse, and in fact April and May are going to be a lot worse."
[/quote] A little more than two weeks ago this bozo was telling us to go about our lives (I lived in NYC most of my life and still work there). After Trump announced the travel ban in January DiB was calling it racist, aided and abetted by his health commissioner and some council members. In the Sunday NY Daily News yesterday (3/29/) he was saying that people should forget what he said recently about dismissing the threat of COVID-19.
and like it or not, our death rate per million is 1/3 of the Americans… I just recently had a serious fracture to my ankle and spent nearly 2 weeks in hospital after surgery… bill would likely have been in excess of $100K… I had to pay $500 for the ambulance bill… There is something to be said about socialised medicine. Bernie has the right idea… in particular now.
You cannot start up too soon… the effects stretch out a lot longer and with more deaths.
I suspect strongly that he's correct… reminds me of a Thomas Hardy quote, "…as playthings to the gods, they kill us for their sport."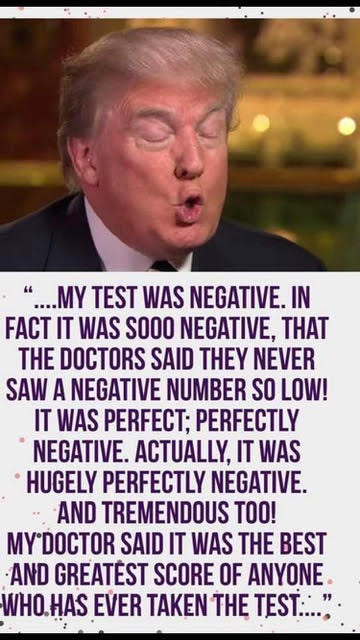 Dik
The US has just passed China for total deaths.
Dik
Wow. Things have sure changed since March.
I have just installed our local Contact Tracing App.
It's voluntary and not everyone has signed up but we do what we can.
This app just works in Alberta.
Seeing as Alberta is about 98% of the size of Texas and I don't live near any borders, I feel reasonably secure.
Quote (Trace Together.)
er app uses a secure, community-driven approach where mobile devices exchange Bluetooth-enabled secure encrypted tokens when another device with the app installed is detected nearby. No other information is shared.
If an Albertan tests positive for COVID-19, a Contact Tracer from Alberta Health Services (AHS) will get in touch with the infected person using contact information provided at the testing center. This process does not change from existing AHS leading practices.
Quote (Trace Together)

The app uses Received Signal Strength Indicator (RSSI) readings to determine if app users have been within approximately 2 meters of each other. The app uses successive communications to estimate the duration of an encounter.

The app will complement contact tracing and is not a substitute for professional judgment and human involvement in contact tracing.