QUESTION
I have this peculiar problem with my UG. I am unable to create any new file (part, assembly, drawing etc) from the "New" tab. Reinstalling UG NX did not sort it out. Anyone facing/have faced this issue?
See attachment below: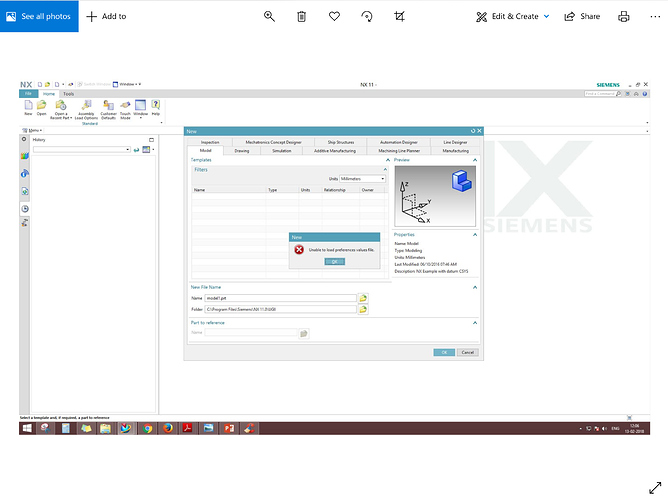 REPLIES
dzupfrg
You have faulty pax file for new file.
SOURCE
https://www.eng-tips.com/viewthread.cfm?qid=435426
Above is a snippet.