QUESTION
Is it possible to create a sketch ellipse utilizing only points ?
The ellipse menu I get requires me to enter a major and minor axis, but appears to have the ability to select points that I do not think I have the ability to use.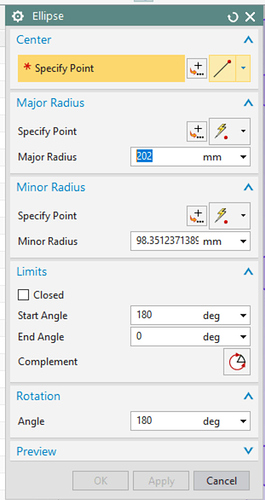 REPLIES
mmauldin
When making your point selection, make sure that field is highlighted in the dialogue box.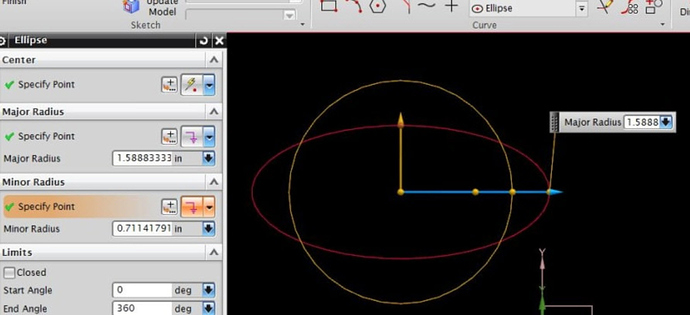 SOURCE
https://www.eng-tips.com/viewthread.cfm?qid=364778
Above is a snippet.