in Dec-2016, i met w/ Artisi in Thailand . . . mid-morning before it got too warm . . .
Back after a trip to grocer w/ wife . . .
I recall corresponding w/ David M. about this image with the suggestion to post it. I did not locate a "bullletin board" of sorts, so this ought to do.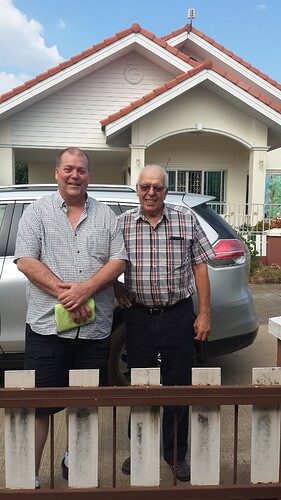 Didn't realise I rated as a celebrity


For interest we (family) are departing Thailand 4 April back to Sydney for my sons high school education, who knows the next celebrity photo might be from Aus.