QUESTION
I am working on a spiral spring powered dynamo system. Where a dynamo is driven by spiral spring through gears.
I am new to the spring design and need help in designing. Does anyone know how to design a spring that could store 100 kilo Joule of energy? The energy stored in the spring will then be used to drive a gear box which in turn drives the dynamo motor connected to it. Also, please suggest the type of spiral spring that could be used, the best website/book/software that could be used for spiral spring design.
REPLIES
moon161
http://www.allrite.com/clock-spring-calculator.htm…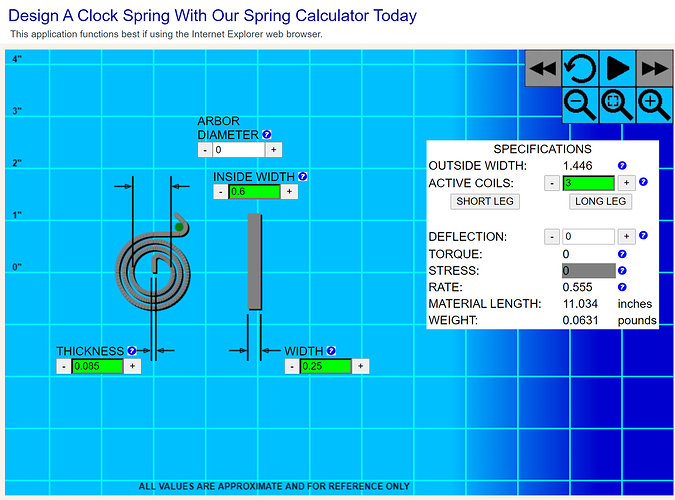 SOURCE
https://www.eng-tips.com/viewthread.cfm?qid=418168
Above is a snippet.