I'm in the process of scanning all my 35mm colour negatives… just over 200 films done… about 150 to go.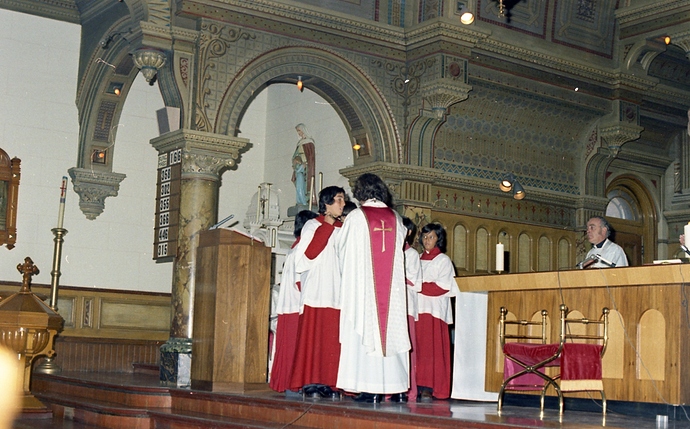 Lots of photos of projects, and, many are somewhere in the 'past'… Found an interesting series of films from 50 or so years back… one of my drinking buddies was being ordained as a priest… and I took the photos at his ordination, about 6 spools of 36 exposure. Alan has since left the priesthood and has also passed away…
The church the ordination took place in was the oldest wood church in original condition in western Canada. Vandals burned it down about 30 years ago. The photos show the magnificent interior… I'll attach one to show…
I couldn't use a flash… so picked up an 50mm f:1.0 lens for the Nikon F2… I also taped the ceremony… I was really lucky, the Church had video and sound, but, it failed… I had the only pictures and sound.
I'm using an Epson V550 Photo scanner… other than being slow, it works like a charm… I don't know where the bottleneck is, but, not my computer. The attached picture is directly from the negative without any additional processing…
Dik