QUESTION
Do we need to use stress cones (Termination kit) for MV Tray cables 4.16kV and 23kV.
REPLIES
cuky2000
Yes, Cable termination (stress cones ) for 4.16 & 23 kV system should be installed to manage the excess of electric fields created at the cable end.
Below is an example of the EMF Stress release (with & without cable termination):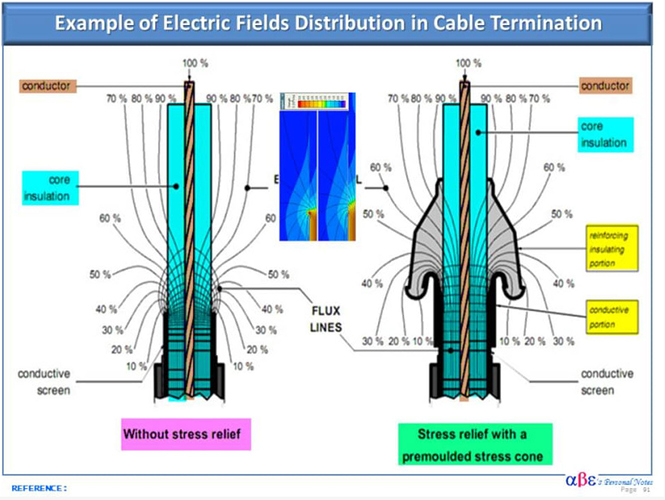 SOURCE
https://www.eng-tips.com/viewthread.cfm?qid=458852
Above is a snippet.