I don't feel awkward in the pub. I feel at home, actually.
But there's the problem with doctors. I was told that I ought to cut down on drinking a few years ago. And being the timid person I am, I did so.
Group pressure is sometimes hard to resist. I needed some kind of non-drinkers badge, or passport or whatever. So, here you are. In case you need one: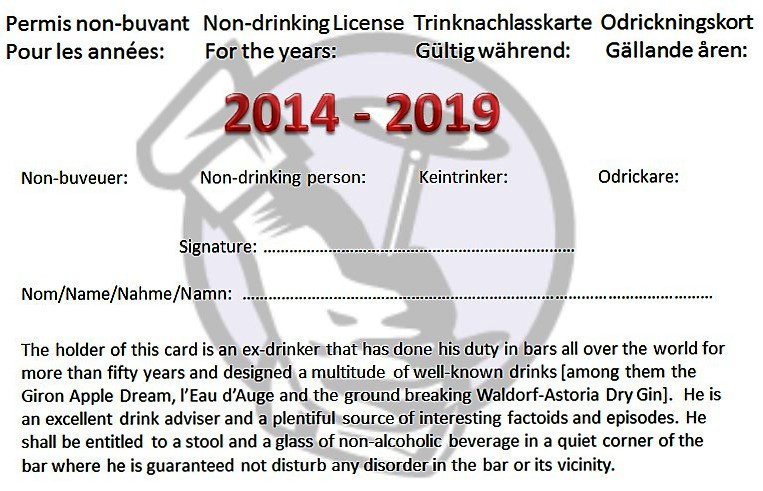 Expired? No problems. Read the fineprint!