Hi everyone, I'm student studying seismic metamaterials.
This figure shows the displacement field of a plane strain 2D model built in ABAQUS.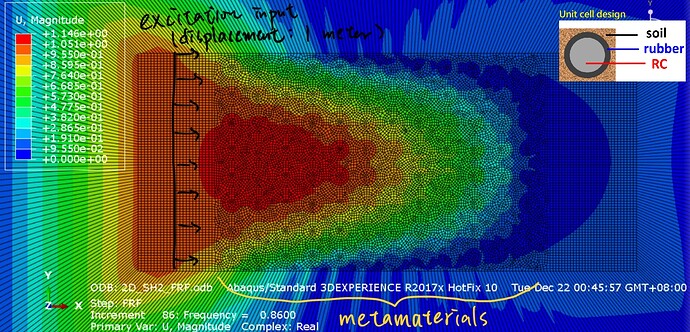 As the displacement field shows, the energy of the excitation was trapped and then dissipated in metamaterial area.
At first I thought this dissipation mechanism was Bragg Scattering, but then I realize this may not be right. Does anyone figure out what this dissipation mechanism might be?