QUESTION
Trying to decipher grade of wood from stamp shown in attached pic. Southern pine #2 from 2001. What does the D19HT stand for on the stamp? This is a nominal 2x member on a wood deck.
Please review the photo below: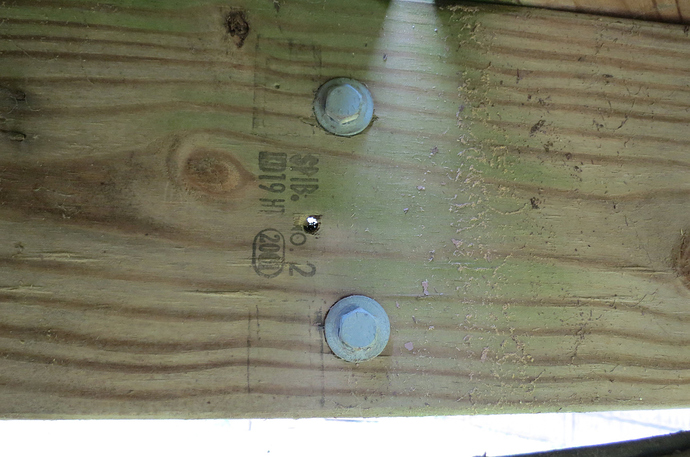 REPLIES
dhengr
KD19HT means kiln dried to 19% and heat treated primarily to kill pests.
For more background:
https://www.spib.org/wood-services/lumber-grade-marks
SOURCE
https://www.eng-tips.com/viewthread.cfm?qid=408719
Above is a snippet.