In my poking and prodding, I noticed something strange in the wiring (should this be a surprise?)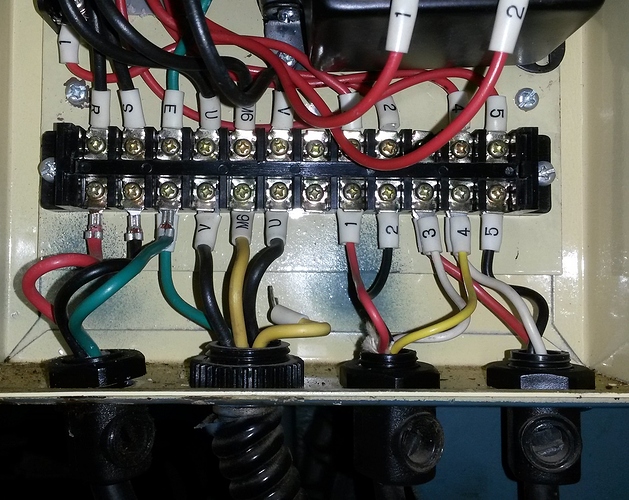 First, one of the motor wires is disconnected. It's labeled "M5". I can re-connect it to an unused screw on the terminal block to tidy it up. While the motor is running was there a risk that a voltage on that wire could ground out to the box?
Next, the motor wires seem to be reversed. Starting from the left, the wires to the motor are V-M6-U, while the wires above are U-M6-V. Should I do something about that? If I switched V with U, would it run the opposite direction?
The motor is a 240VAC reversible, capacitor-start with a centrifugal switch.
I thought U-V-W terminology was only used on polyphase motor connections, and I don't recognize the "M5" and "M6" labels.