I have an older Westinghouse AC electric motor that came off my Wife's Grandfather's old makeshift table router. I removed the motor to replace the one on my Belt\Disk sander, but now I cannot get it to come on. When I put power on the tabs on the board it just hmms.
When it was installed on the router there was an on\off switch and what I think was a 3-way switch. I don't know if it controlled forward/back or variable speed. I just want the motor to go full speed in one direction.
My knowledge of electrical is very limited hence is why I am out here to see if anyone can help me figure out how to hook this motor up without burning down my house.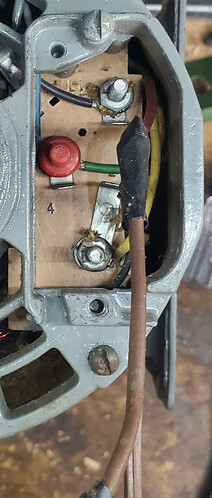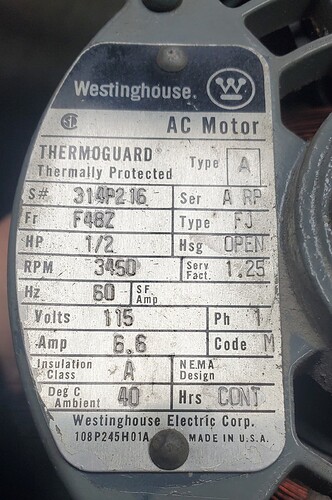 I tried searching for information about this motor, but I have not found anything for that specific S#.
Any help would be appreciated.