I have an aboveground storage tank holding glycol that I have flowing through a centrifugal pump to various outlets (totes, drums, other tanks, etc.)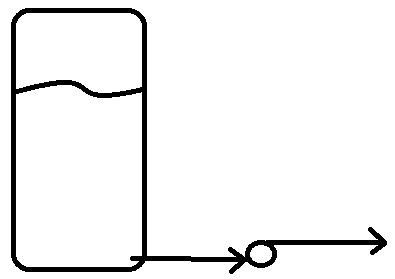 There's a number of manual ball valves both before and after the pump that all could be switched out for a better option.
Even though the pump itself is controlled to stop by a flowmeter feedback, since it is above ground tank, I currently need to manually shut a valve to prevent continued gravity flow through the pump after it shuts down. My current thinking is to put an electric actuator on my downstream valve that ties to the pump controller to shut when the pump is not running.
My question is is that the simplest/best option? Is there another specific type of valve for this type of function (to stop a gravity feed when the pump i not spinning?) I'm trying to look around, but with these types of things it always seems like if I just have the right keyword to look for (correct valve terminology), a whole slew of better options comes up.
Thanks.